What are the common mistakes budding startups make and tips to avoid them?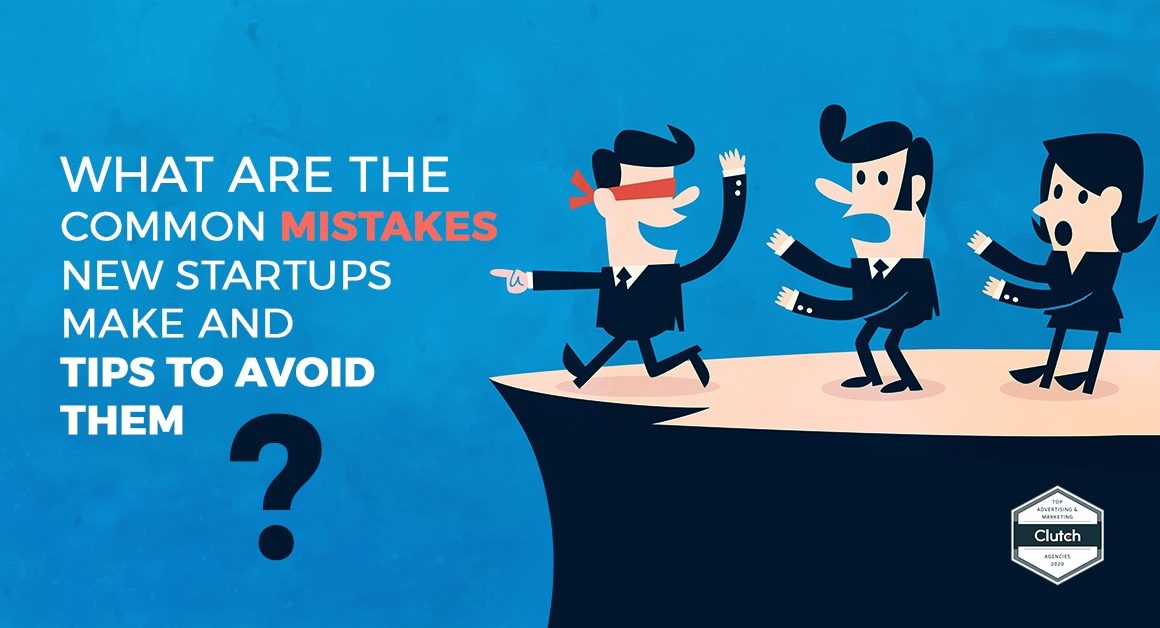 The new startup business is primarily dependent upon a good planning and also discipline to execute it. The idea of starting a new business may sound glamorous but that is not the fact. It is important to submit yourself completely to the process. Eric Rises has explained clearly in his book "The Lean Startup" that you have to learn a lot from both from your successes and failures. It is a process of learning and unlearning even from other's mistakes and more so from the boring stuff that is usually ignored. The success of startups is not about genes or being at the right place at the right time, instead is engineered by practicing the right process that can be learnt as well as taught.
Common mistakes made by new entrepreneurs that can be avoided
The new entrepreneurs must focus on the mistakes that they usually make while running a business. The process of running a startup business is very exciting and so making mistakes is also a part of the process. So it is just that one has to learn the ways to avoid the mistakes so that the business turns out to be a successful one.
1. Financial blunders
The biggest concern for any entrepreneur is money and so the idea of making and saving money needs to be in the priority list. The pre-launching of cash flow should be almost negligible. The new entrepreneurs run their business with typical kinds of mindsets: one is that spend money to make more money or spend minimum until there is a decent cash flow. Both these concepts are extreme and so are harmful for the business. The right attitude is to spend money wisely and should not be scared to invest in the skilled professionals and use quality products. You can hire developers for startups who will guide and help you in doing everything that will be fruitful for the business
2. Fund Raising
Fund raising is important but should not become the heart and soul of the business model. Priority should be given to founders and co-founders evaluating the strength of bootstrapping. Their inner strength should reign the first place of the business model and that should be followed by strategies of fund raising.
3. Haste in scaling up
Scaling up your business venture without properly analyzing customer satisfaction status as well as without properly analyzing their business niche is a sheer mistake again. Lay emphasis on the behavioural pattern of the first few minimum paying customers as that will give you a clear insight of revenue model and strategies to be followed.
4. Not knowing the cost of acquiring a customer
The calculation of acquiring a valuable customer is crucial part of any business. This involves cost of developing plus cost of delivering the product. This has to be further calculated based on the profit margin gained after selling or delivering the product or solution. This formula is very vital and should not be overlooked.
5. Not being conscious about direct competitors
The new entrepreneurs usually make the mistake of misjudging the fact that there are no direct competitors. This actually is a result of excitement that comes after launching a new product in the market. This is a rare thing that there will absolutely no competitors in the market unless and until you have come up with a completely unique product. So you have to-do an extensive research plan and for this you can easily hire a dedicated software dedicated team who will not only give you an idea what is going on in the market but also find out innovative solutions to the problem.
6. Setting unattainable goals
The new startups tend to make the mistake of concentrating on a very big idea and then they fail due to lack of accurate planning. The goals that are set needs to be realistic and attainable so that there will be no difficulty in succeeding. The entrepreneurs need to set both short-term as well as long term goals and ensure that they are specific.
7. Faulty marketing plans
The belief of the new startups is unrealistic as they think that their product is so very revolutionary that it does not need marketing. But the fact is that it is mandatory for them to invest on marketing that includes SEO, content marketing and also PR. There are many software outsourcing companies in Indiaas well as locally that can be utilized by the new startups to maintain healthy profit margin.
8. Networking helps
All budding startups should follow the golden rule that says, "It's not what you know, it's who you know." Who you know matters most while aiming to start a business. A good network of general allies, partners, and collaborators can help you remain operational even amidst the most difficult phases.
9. Avoiding the power of technology
New and small business owners may not be aware of the new opportunities associated with advanced technology. Their in-house team may not be competent enough to handle them. This is where you canhire developers for startupswho can offer step by step guidance to the miracles of new technology.
10. Lack of proper consultation
You may have a great and unique business idea but that's not enough to make it successful. Knowing your potential customers is the key to success. Hence, the most important part of your startup should be thorough and adequate "market research". For all this and many more such important aspects proper consultation is required. You can consult with the right agency that can help you identify your target audience.
So what is the take away?
The above mentioned points can work as a guide to the new startups. Robert F. Kennedy had said that "One those who can dare to fail greatly can ever achieve greatly."It is important to recognize the common fears and develop a customer-first mentality while determining the business model. A startup requires proper business plan, proper funding, proper marketing plans, proper networking and the like to emerge successful. At Dreamztech, we are proud at delivering end to end support to all budding and promising startups. Our experience at helping over 100 startups have made us more confident at what we do best. Come and join hands with us to make a mark in the startup world.