GDPR Compliance – Best Practices for Data Protection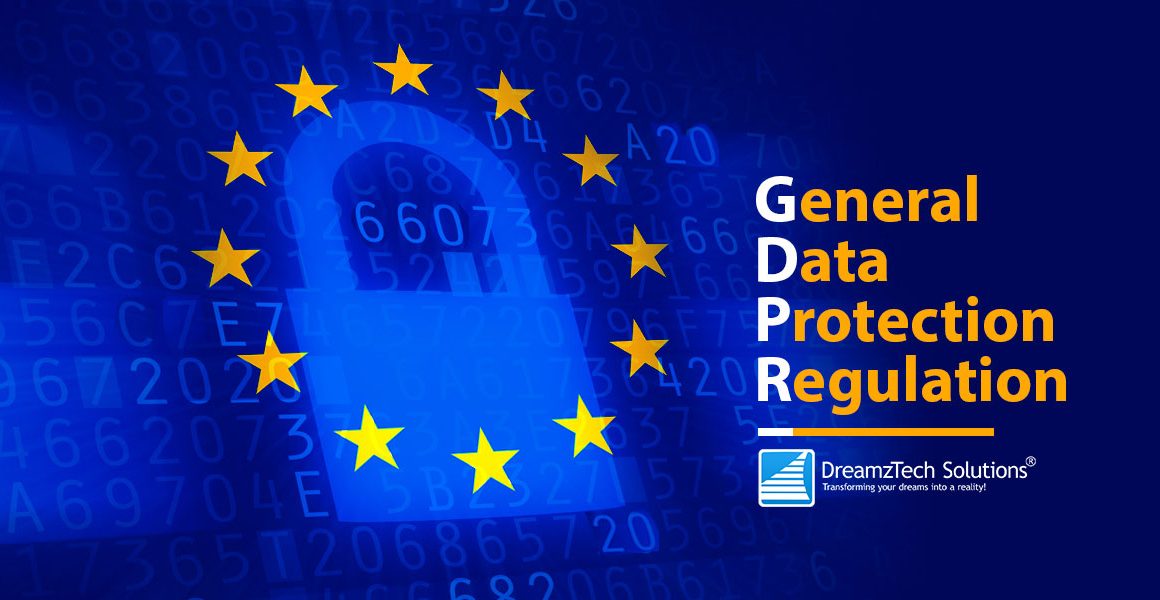 With data breaches becoming an everyday thing, the European Union's (EU) GDPR compliance comes as a breath of fresh air. Growing advances in the digital world have given ready access to customer's information online. It becomes the duty of the keepers of this data to provide absolute transparency to its customers. This is where the introduction of General Data Protection Regulation (GDPR) will transform the way the data-driven companies collect, store and share their customers' data, noncompliance of which can expose these companies to hefty fines and severe penalties.
Replacing the Data Protective Directive, which came into effect in 1995, GDPR is likely to become the de-facto standard process for Data Protection Regulation globally. Today it empowers the residents of EU but word has it that soon other nations will adopt similar processes to protect its residents and their data. This law has come into effect from 25 May 2018.
WHAT DOES GDPR COMPLIANCE MEAN?
Under EU's GDPR compliance implementation, companies can expect changes in their internal data control management of the customer's data. This Data Protection Regulation law applies to all the organizations in the EU that control and monitor the data of the EU citizens. Not only this but organizations based out of the EU that handle data of the EU residents are also expected to comply to GDPR.
The organizations need to be in sync with all the new rules and regulations under GDPR or they could face noncompliance fine as heavy as 4% percent of their annual turnover or $20 million (whichever is greater). Breaching personal level data may lead to a heavier fine than breaching company-level data. If the organizations do not inform the authorities of a breach in time, they could face a fine of 2% percent of turnover or $10 million (whichever is higher).
Accessing personal data will now require higher levels of consent. Individuals will need to be informed ( by an official statement or action) that they can access the stored data. In addition to this, individuals will now have the right to withdraw their consent regarding the stored data at any given point in time. Other than these, there are other verifications that will need attention like "notification of security breaches, consent to move personal data from one place to another and the right to data scrubbing".
"The European Data Protection Supervisor (EDPS) has stated, in reference to accountability, that EU institutions and bodies should, at the most senior level, endorse and take responsibility for Personal Data Processing inside their organizations which occurs as part of the tasks of their institution. Although accountability is undoubtedly a core tenet of the GDPR, it doesn't offer a specific definition. The EDPS, in their Accountability Fact Sheet, does provide some insight in this regard by stating that accountability in Personal Data Processing requires:
• Transparent internal Data Protection policies, approved and endorsed by the highest level of the organization's management.
• Informing and training all the people in the organization on how to implement the policies.
• Responsibility at the highest level for monitoring the policy implementation, assessing and demonstrating to external stakeholders and Data Protection Authorities the quality of the implementation.
• Procedures for redressing poor compliance and data breaches."
WHAT REQUIREMENTS DOES A COMPANY NEED TO MEET UNDER GDPR?
GDPR is the buzzword. Doubts and queries are in abundance. Let us give you a few major pointers on the requirements that a company needs to meet under GDPR compliance.
A company needs GDPR compliance if:
1. It is a present in an EU country.
2. It handles data of EU citizens.
3. IT has 250+ employees.
Companies can also hire third-party organizations outside EU to outsource their GDPR compliances. However, what's important is the organization needs to adhere to all the GDPR guidelines. If and when data is transferred to a country outside EU, the country should have data protection laws similar to that of the GDPR rules.
Final Conclusion
This is a time taking process and if you haven't already started implementing the GDPR compliance, you could get into trouble. Barring third-party outsourcing, one doesn't even need legal contracts. In times when privacy and safeguarding online information is of utmost importance, GDPR is a useful toolkit to protect your people. Get started right away!
Have you thought about the fact that how this regulation be implemented to the businesses? It is the time every business owner should understand each fact about the regulation.Hire us for GDPR compliance consultancy and get your business efficient to tackle critical personal information of individuals. Mail us at : greg@dreamztecusa.com